Hood County Texas Genealogical Society
<![if !supportEmptyParas]> <![endif]>
1968 CLEARING WORK FOR
LAKE GRANBURY
From Brazos River Authority Central Files
<![if !supportEmptyParas]> <![endif]>
<![if !vml]>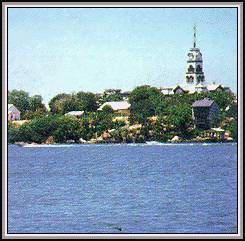 <![endif]>
<![if !supportEmptyParas]> <![endif]>
August 14, 1968
<![if !supportEmptyParas]> <![endif]>
<![if !supportEmptyParas]> <![endif]>
Mr. Marvin Taylor, Resident Engineer
Ambursen Engineering Corporation
P.O. Drawer E
Granbury, Texas 76048
<![if !supportEmptyParas]> <![endif]>
Dear Marvin:
<![if !supportEmptyParas]> <![endif]>
Enclosed is a copy of a handwritten list of landowners affected by the clearing work which has been awarded.  This list has been prepared in numerical order according to tract numbers.
<![if !supportEmptyParas]> <![endif]>
I am also enclosing an extract from the deed on Tract No. 401 pertaining to four oak trees which we agreed to leave standing on that property.  I hope that you can talk Mr. Dyer out of leaving these trees standing, since I believe that they will be an eye sore in the reservoir area.  On the other hand, we must abide by the conditions specified in the conveyance.  Please take appropriate action to cover the Authority in this case.
<![if !supportEmptyParas]> <![endif]>
<![if !supportEmptyParas]> <![endif]>

Sincerely,

<![if !supportEmptyParas]> <![endif]>

T. B. Hunter

<![if !supportEmptyParas]> <![endif]>

T. B. Hunter

Assistant General Manager
<![if !supportEmptyParas]> <![endif]>
<![if !supportEmptyParas]> <![endif]>
<![if !supportEmptyParas]> <![endif]>

LANDOWNERS NOTIFED

OF CLEARING

<![if !supportEmptyParas]> <![endif]>

105

Judge J. Edward Winters

Fort Worth

108

John H. Stewart

526 Cut Off  Road

Fort Worth

109

John Gee

110

Geo. F. Bernard

1415 Lagunda

Fort Worth

111

Ralph Gee

112

Dr. B.L. Brock (deceased)

307 New York

Arlington

113 120

Joe Nedelkovich

114

Dollie G. Massey

610 W. Lone Star

Cleburne

115 120

Joe Nedelkovich

116

M.C. Gee

121

J.C. Henslee (Millard Henslee)

124

Linard E. & Olan W. Roberts

125

Joe M. Henslee

1720 Oakland Blvd.

Fort Worth

135

M.M. Hawthorne

RFD 5  Box 214

Fort Worth

136

O.P. Leonard

200 Houston St.

Fort Worth

137

Richard C. Newkirk

4208 Oak Drive

Fort Worth

138

Joseph H. Brewster

3858 Lafayette St.

Fort Worth

139

R.R. Lawhon Jr.

P.O. Box 1658

Fort Worth

165

Sam B. Allen Jr.

Star Route

Peaster

166

Charles J. Rhea

200

Jenkins Garrett

1705 Commerce

Fort Worth

201

202-1

424

Jack Langdon

Fort Worth

203

Edwin B. Dow

1301 Sinclair Bldg.

Fort Worth

206-1

Arthur Taliaferro

1264 Trailwood Drive

Hurst

210

Johnny Osburn

218

J.C. Arrington

201

Jack Langdon [see 202]

238-2

238D-1

Arthur E. Aiken

412-1

417

Henry Zwiefel

414

C.E. Hancock

236D

Mrs. Norma Crawford

237D

237-1

Clyde Wells

320

Ras Umphress

324

H.D. Cherry

400

Paul Brothers

401

H.L. Dyer

407

Mrs. H.D. Thomason

408

Mr. Estil M. Maxwell

409

C.P. Goforth (W.A. Goforth)

410

A.B. Browning

Phoenix, Arizona

421

Richard E. Tarvin Jr.

<![if !supportLists]>2200<![endif]>McKinley

Fort Worth

423

Jack Rufe Tarvin

1207 W. 22nd

Fort Worth

424

See Above 202

427-1

E.A. Thomas

Weatherford

436

441

V.A. Andrews

439-1

Kitty Green Caraway

440-1

M.M. Woody

441

See Above 436
<![if !supportEmptyParas]> <![endif]>
~ Web Page by Virginia Hale ~
<![if !supportEmptyParas]> <![endif]>
2002 HOOD COUNTY TEXAS GENEALOGICAL SOCIETY